< Home
Seepath Business Security Suite
Built on Industry leading Microsoft Cloud Services
Security as a service
Manage any device on any platform (Windows, Mac, iOS, Android) and enjoy secure productivity on Mobile devices(EMS).
Empower your mobile workforce while controlling access to devices, apps and data—all with Seepath's true Enterprise Mobility.
Manage corporate apps and data such as outlook or any custom app on Employee's mobile devices without intruding on their personal data(BYOD)
Control downloading of company data on personal devices by restricting copy/past functionality
Ability to delete company data if the device is lost or stolen
Establish single identity so users can sign-on across multiple systems and online services with same user name and password. Allow self-service password resets and password write-backs with Azure AD
Send confidential emails and attachments to intended recipient such as tender, credit card or social security so information is kept confidential and secure
Seepath takes a people-first approach to identity, devices, apps, and data. Build on what you already have in place to proactively enable your workforce well into the future.
1

Identity and access management

2

Mobile device management and mobile application management

3

Data protection
Benefits of Business Security Suite from Seeapth
Click on the images below to learn more





It is simple to set up, always up to date, and connects to your on-premises System Center configuration management infrastructure, including datacenters.
Data Center Server Infrastructure Operations Management and Security
Control any hybrid cloud (Linux, Vmware, Hyper V, Win Servers) with unified Seepath Operations Management.
Gain control over any hybrid cloud. Deliver secure productivity for your entire workforce, local or remote. Azure or Amazon Web Services (AWS), Windows or Linux, and VMware or OpenStack with our cost-effective, all-in-one cloud IT management solution.
With a single cloud portal, you'll have constant access to backup/site disaster recovery, desired state automation, and log analytics. Seepath Operations Management is compliance-ready for BI, HIPAA/BAA, and others.
Seepath Operations Management Suite
Manage any platform anywhere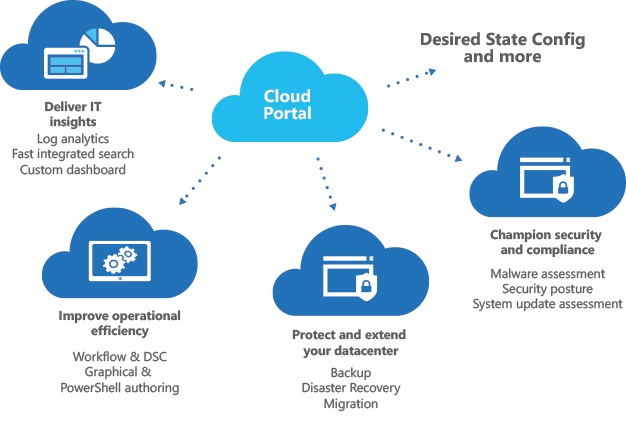 Business mobility can raise a lot of questions. Seepath has the answers.
How can I keep my corporate data safe from unauthorized users?
With the rights management program included in this solution, you can enable safe sharing to stay in control of your data—whether it is shared inside or outside of your organization.
How can I control corporate emails, documents, and sensitive data in a BYOD world?
With this solution (SBSS), Seepath helps identify security breaches before they can alter your data; enables single sign-on to web apps from any device; and offers cloud identity and access management solutions running at Internet scale. Identities are based on people, not networks.
How do I balance employee productivity with corporate security?
Streaming applications keeps users productive wherever they are, on any device. By enabling one identity across devices and applications, you can ensure ease of use and a better employee experience, while keeping your corporate data secure and controlled.
I don't want to be locked in a contract when my business needs are constantly changing.
This mobility solution is built to run in the cloud and connect with your current on-premises infrastructure. With our pay-as-you-go, user-based pricing model, you only pay for what you need. Never worry about scale, updates, or maintenance again.
I'm already so busy—how can I find time to implement and manage a new solution?
Seepath has you covered every step of the way. When you purchase Enterprise Mobility Management (EMM) with Seepath OMS, you'll receive enterprise-level attention: billing, licensing, deployment, migration, and ongoing support with a single point of contact. This saves you time and energy so you can focus on running your business.
Features
What's included?
Access only the mobility management services you need, onboard quickly for immediate value, and only pay for the features you use.
Identity & access management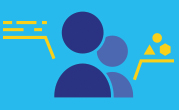 Mobile Device management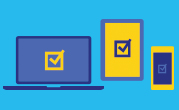 Data protection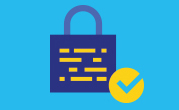 Identity & access management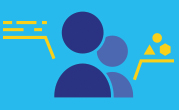 Mobile application management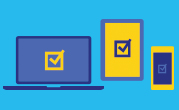 Threat Intelligence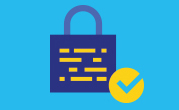 Business Security Suite benefits
Through this Microsoft solution set, Seepath provides a comprehensive Business Security Suite offering for corporate-owned, BYOD, or hybrid environments. Monitor and manage your datacenter from anywhere, with a unified solution.
What's more, with Seepath, a Microsoft Cloud Solution Provider, you get dedicated support and end-to-end management—from licensing, to deployment, to maintenance.
With Microsoft security services, Seepath delivers:
Identity and access management
Mobile application management
Data protection
Virtual Desktop Infrastructure (VDI) (available as an optional add-on)
Data Center Operations Management Suite (OMS) service pricing
Standard
Server monitoring
Starting at $49 per instance + support
Premium
Disaster recovery
Starting at $99 per instance
30-day free trial
Planning, analysis, setup and migration services, and managed support
We'll work with you throughout the offering lifecycle. Learn More
Requirements gathering (data compliance policies, required workloads and instances to protect, service level agreements, communication plans)

End-to-end project management for the duration of the engagement, defined in the requirements gathering

Creation and migration/replication of all designated instances

Service management (mobile client monitoring, datacenter monitoring, technical support/SLA)

Communication and customer management

Customized Seepath private cloud options (geo, configuration)

Data warehousing, process optimization and recommendations, business intelligence/analytics
Save even more with our special EMM with OMS migration offers.
Enterprise Mobility Management offer
| Validity period | Qualification | Use case | Offer |
| --- | --- | --- | --- |
| Ongoing offer (subject to change) | 50 to 149 Office 365 seats (qualifying SKUs) | Migration services | FREE assessment |
Azure IaaS offer
Validity period
Qualification
Use case
Offer

Ongoing offer (subject to change)

Consume and actually use $15,000 worth of Azure services

Great for DevOps, disaster recovery, production or dev/test workloads

Billing: all in a single bill and can be combined with other products and services offered.

FREE assessment, plus a 50% discount on migration costs
* Subject to Seepath and Microsoft Azure terms, and on a first-come basis
* Payout in 4 to 8 weeks; customer must provide proof of execution
* Azure tenant must be managed and billed by Seepath