< Home
< Offer
Windows 2008 and SQL 2008 has reached end of support
What this means for you?
Move your workloads to Azure
Migrating to azure optimizes costs, reduces security threats, and increases consistency across your infrastructure
It increases scalability and flexibility if your business is growing or has fluctuating capacity needs.
In addition, you security updates are extended meaning you get to protect your business data – and your brand reputation.
Companies report 212% ROI when moving their SQL server databases to azure with less than 6 months post-migration payback.
Options for your server workloads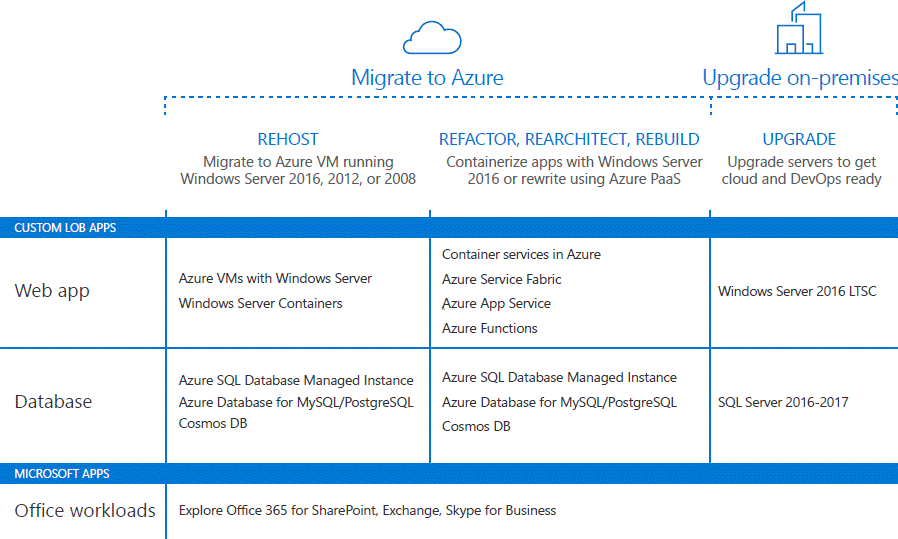 Move your SQL databases (sql 2005 or newer) to azure SQL managed instance. Companies report a 212% ROI. learn more
Risk & Opportunity
Microsoft will no longer release security updates, that means you are exposed to security attacks or compliance risks with industry regulations such as GDPR. Avoid business disruptions and use this as an opportunity to modernize your IT infrastructure by moving it to the Microsoft cloud.
Digital Transformation
Digital transformation has become the industry standard, and businesses who understand this are well placed to outperform the competition while providing the most up-to-date customer experience. Companies that embrace digital transformation often realise higher operating margins, generating more revenue per employee.
Run a cloud migration POC for free today
As a Gold Certified Microsoft Cloud Platform Partner, for a limited time, Seepath can assit you with a proof of concept funded by Microsoft.
It is free for qualified customers and the PoC can range anywhere from 1 to 4 days
Top 3 benefits of azure migration assessment and POC
1

Inventory of Apps, Data and Infrastructure

2

Map of all your dependenices

3

Current security posture